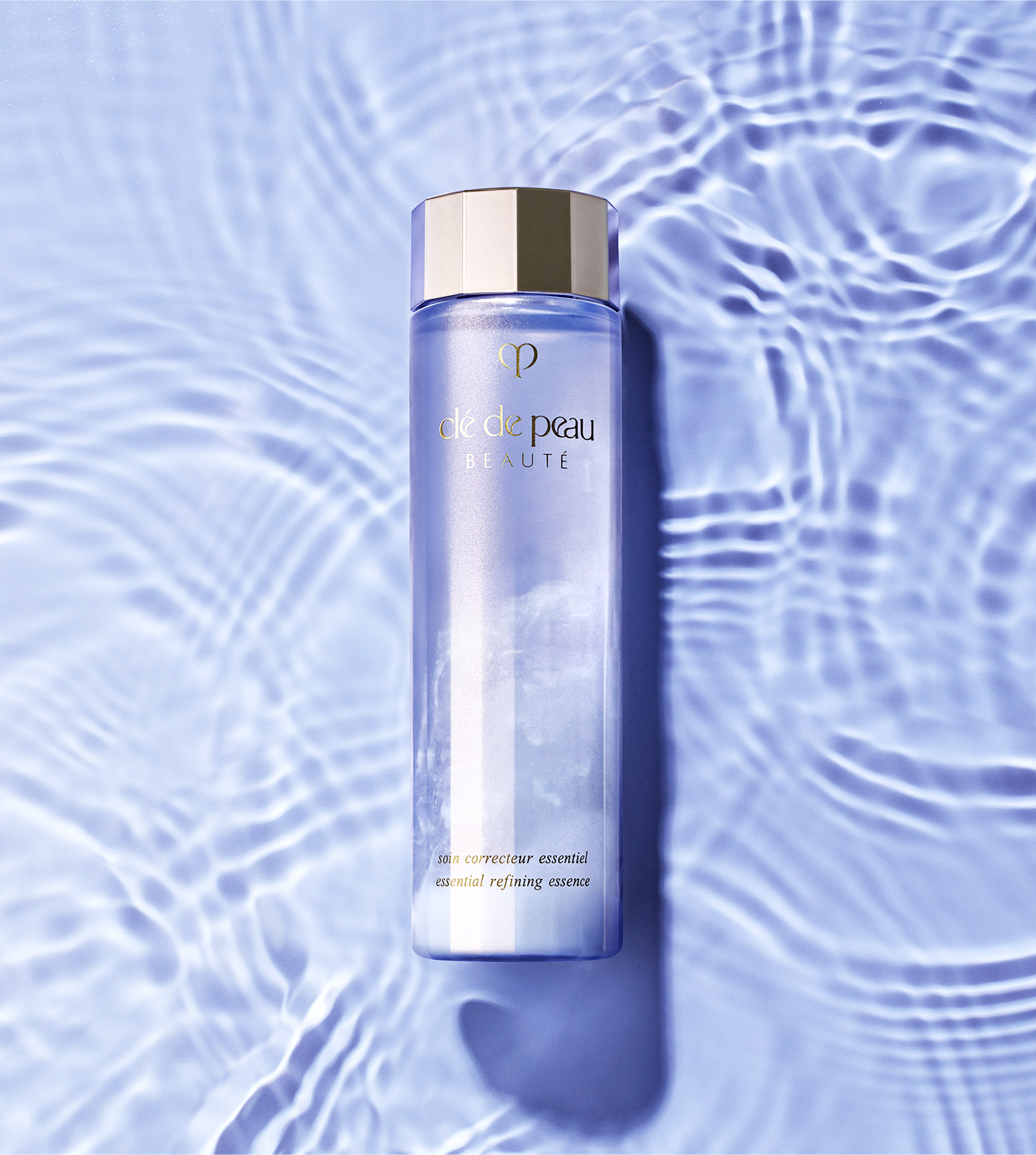 Skin's appearance renewed.
Visibly different over time.
Impurities dissolved from inside pores*.
Surface roughness and dullness
reduced to reveal the radiance beneath.
Hydration restored for up to 8 hours, oil suppressed**, skin exquisitely smoothed.
* epidermis
** in vitro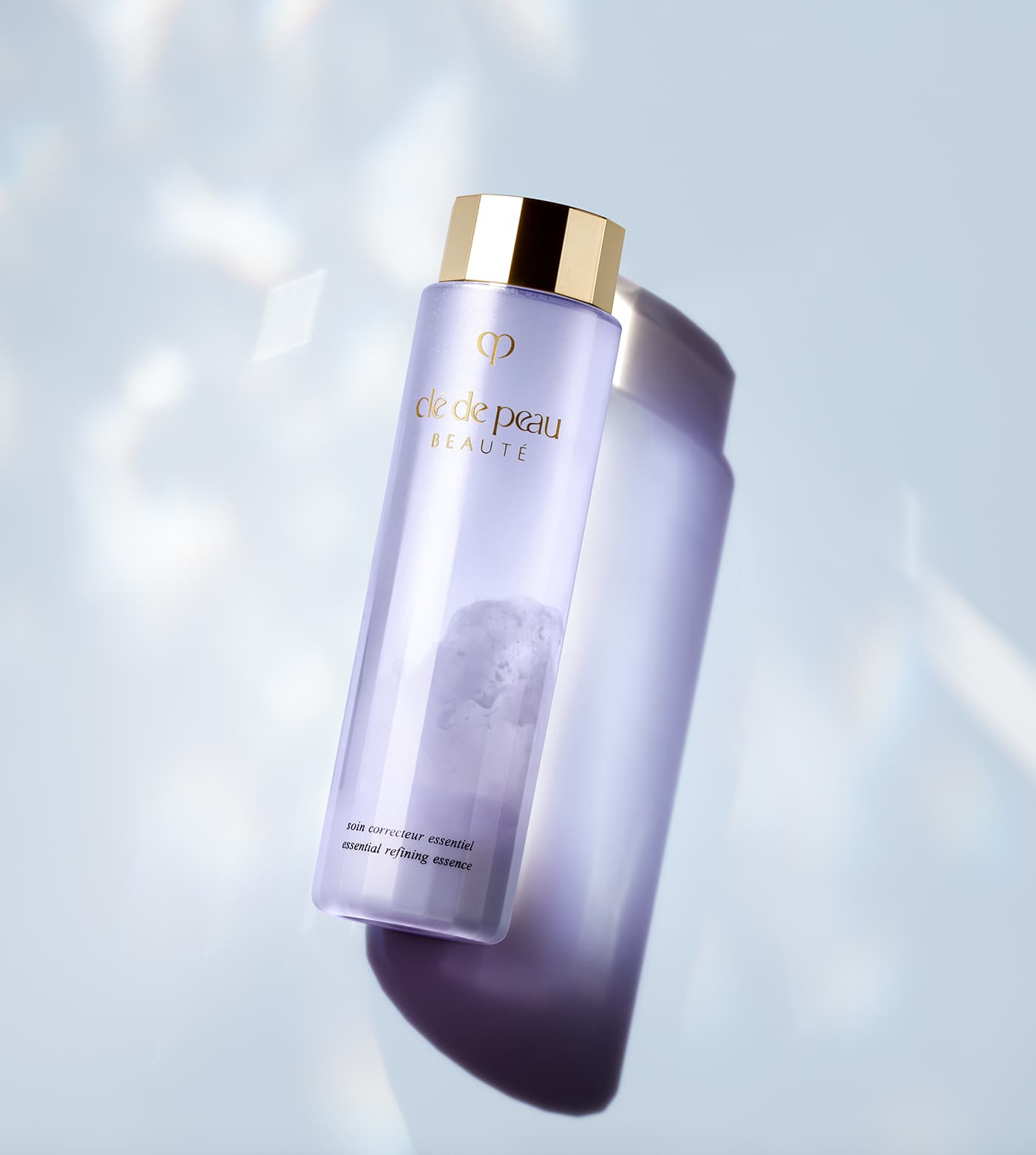 Surface Refining Complex EX + Phytosterol derivatives

Visibly improves skin's smoothness and appearance with a two-fold effect:
• Dissolves and removes persistent impurities that cling to
dead skin cell fragments within pores.
• Helps to prevent excess sebum release,
which can cause a cycle of clogging and rough skin.

Illuminating Complex EX

Clé de Peau Beauté's core skincare complex. A synthesis of
potent elixirs, including Platinum Golden Silk Essence,
Japanese Pearl-derived components and Theanine.
Stabilising moisture, improving dryness, taking skin to
unimaginable levels of radiance.
SUBSTANTIATED RESULTS
Of the women who trialled ESSENTIAL REFINING ESSENCE:
IMMEDIATELY AFTER APPLICATION

I feel a refreshingly cool sensation on application.

AFTER 1 DAY

I feel my skin has become and remained smooth.

AFTER 2 WEEKS

I feel this essence delivers a feeling of tightened pores
and promotes a fresh matte without shine throughout the day.
AFTER 4 WEEKS
I feel skin roughness in my skin has been reduced.

I feel my skin has become more hydrated.

I feel my pores are unclogged.

I feel improvement in makeup wear.
Tested in Korea by 103 women August-September 2017.