2020.8.3
ESSENTIAL SKINCARE TRIAL KIT
Discover Clé de Peau Beauté's enhanced routine to revitalize skin, each new day.
After cleansing, the serum,
lotion and moisturizer steps are infused with Skin-Empowering
Illuminator : the ground-breaking complex that enhances Skin Intelligence.
Strengthens the skin's defenses.
Supports its intuitive ability
to self-replenish.
A luxurious ritual, morning and night.
Enjoy balanced, incredibly smooth skin with a glow that evolves over time.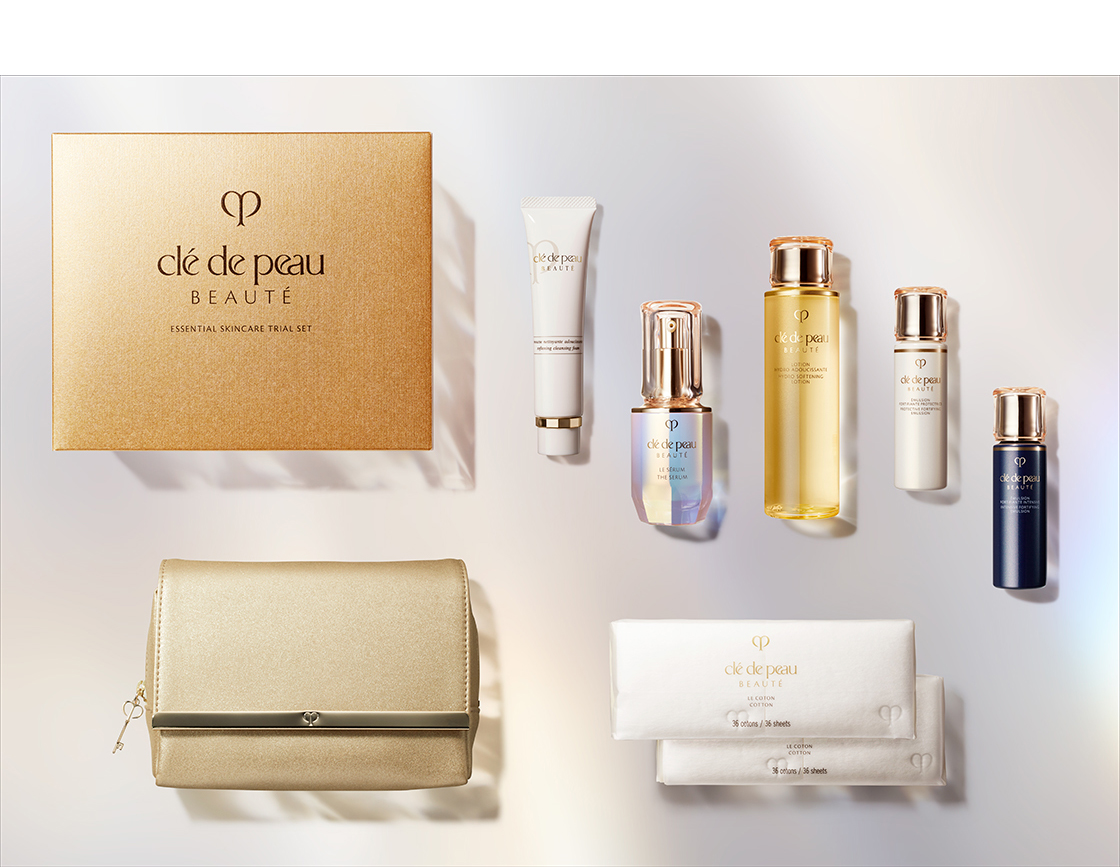 SET CONTAINS
CLEANSER
SOFTENING CLEANSING FOAM S 35ml
SERUM
LOTION
HYDRO-SOFTENING LOTION N S 75mL
DAY MOISTURIZER
PROTECTIVE FORTIFYING EMULSION N 30mL
NIGHT MOISTURIZER
INTENSIVE FORTIFYING EMULSION N 30mL
COTTON
POUCH
GOLD POUCH 110mm(H)×70mm(D)×170mm(W)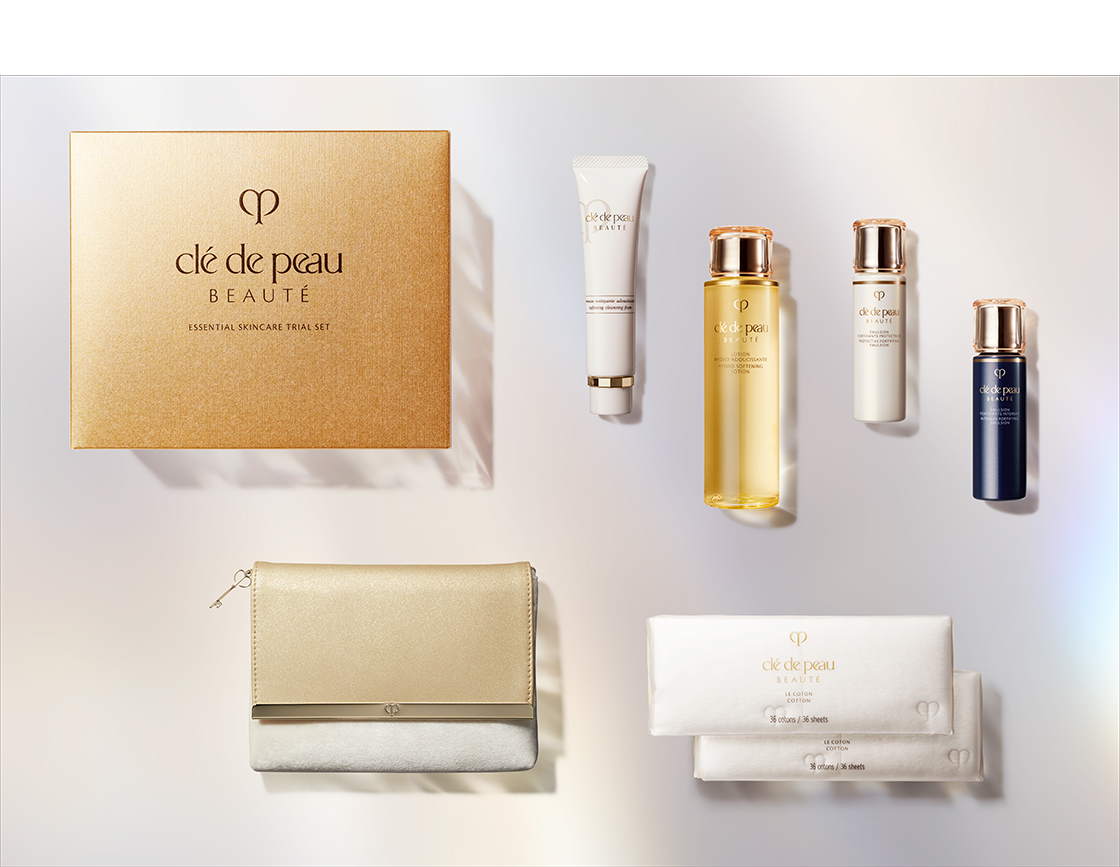 SET CONTAINS
CLEANSER
SOFTENING CLEANSING FOAM S 35ml
LOTION
HYDRO-SOFTENING LOTION N S 75mL
DAY MOISTURIZER
PROTECTIVE FORTIFYING EMULSION N 30mL
NIGHT MOISTURIZER
INTENSIVE FORTIFYING EMULSION N 30mL
COTTON
POUCH
GOLD & WHITE POUCH 110mm(H)×20mm(D)×170mm(W)
---
NOTES