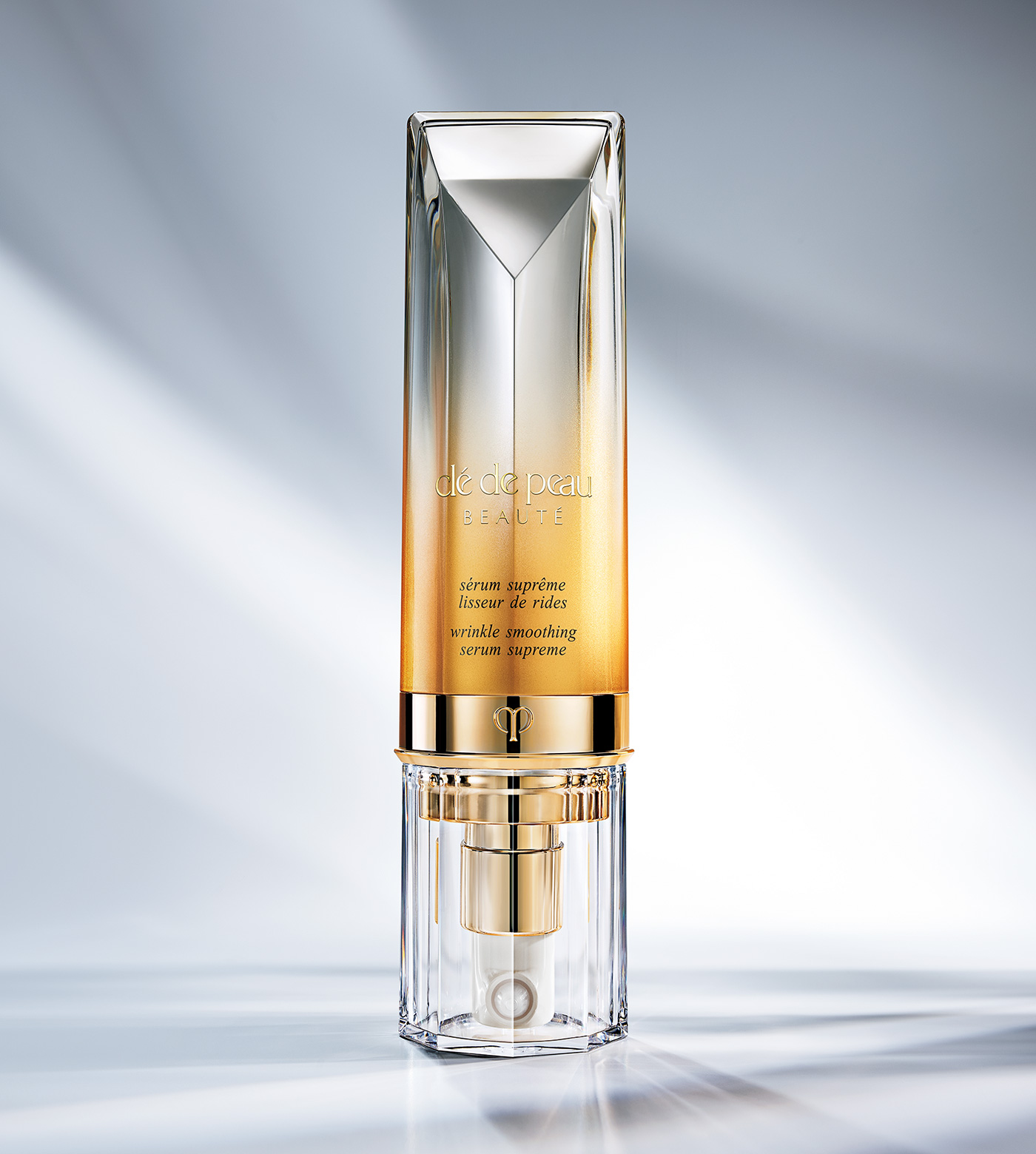 TIME, SUSPENDED. WRINKLES, OVERWRITTEN
Relentlessly researched. Inspired by four dermatological approaches.
Turning the course of time. Moisture-rich, luxurious,
featuring enriched retinol.
Helps to boost elasticity and plumpness. Smooths and retexturises skin.
Reduces the appearance of wrinkle length and depth,
and can even fight lines from forming.
SUPREME IN ITS INGREDIENTS
Formidable in their power. Retinol. Easily utilised by skin. Stabilised, its potency preserved in a precious vessel.
Protected from light and air. Known to boost the production of hyaluronic acid. An ingredient so effective,
it is usually only available on prescription.
A force of nourishment. A force of radiance. A force of the sublime.
Retinol

Illuminating Complex EX

Zingiber Cassumunar
Root Extract
Rose Extract

Sanguisorba Officinalis
Root Extract

Phytosteryl
Macadamiate
SUPREME IN ITS RESULTS. EXQUISITE IN ITS TEXTURE
Of the women who trialed Wrinkle Smoothing Serum Supreme:
AFTER 4 WEEKS' USE:
experienced a reduction in the appearance of wrinkle quality.

experienced a reduction in wrinkle length.

experienced a reduction in wrinkle depth*
AFTER 8 WEEKS' USE:
feel the appearance of deep-set wrinkles* is reduced.

feel the appearance of wrinkles is reduced overall.
Tested on 96–115 female Caucasian customers aged 31–55 between April–July 2017. *epidermis