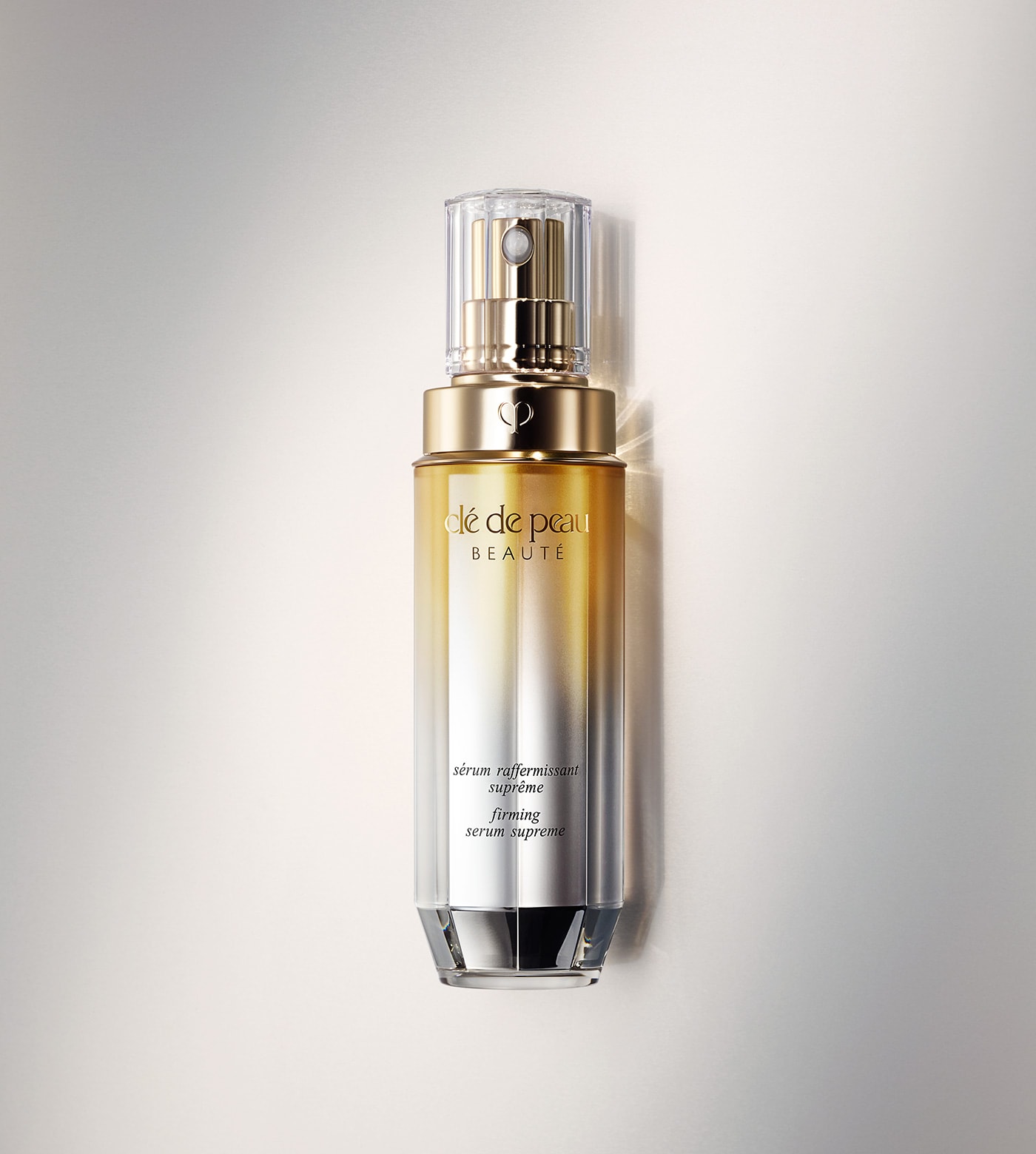 A supreme step forward in skincare. A 4D* serum, the first clé de peau BEAUTÉ product of its kind. Inspired by research into skin density. The characteristics of a youthful appearance, isolated.
*4D (four-dimensional) signifies a new dimension beyond 3D (three-dimensional) that enables a clearly defined and sculpted
appearance through conditioning of the skin's surface for the realization of visible firmness.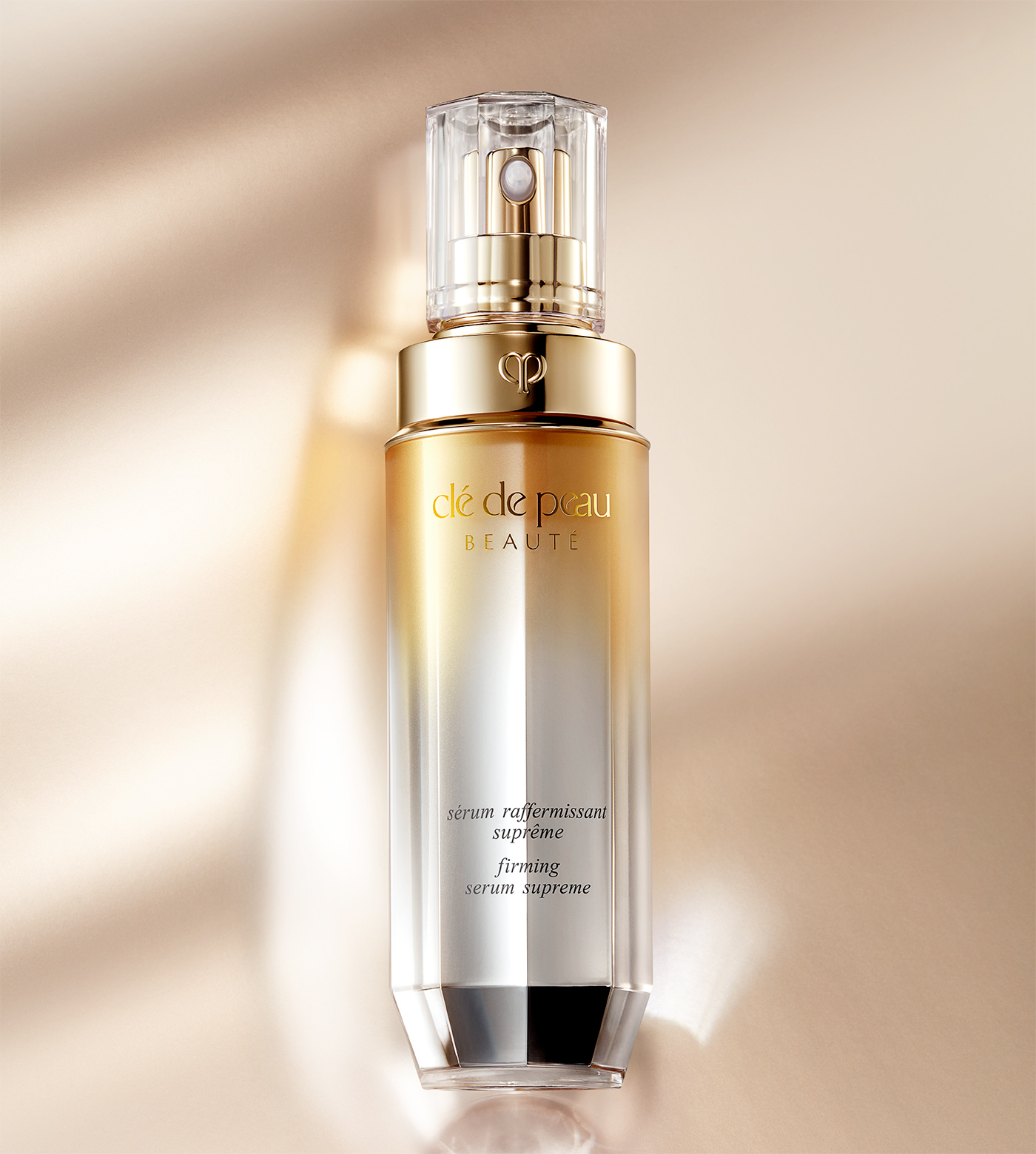 A combination of breakthrough ingredients.
Illuminating Complex EX, exclusive to clé de peau BEAUTÉ,
helps to moisturize and retexturize, while Glow Fortifier RX
supports skin's regenerative reflex.
Coix Lacryma-Jobi Ma-Yuen Seed and Licorice Root Extract support firmness, with Raspberry Extract to help protect against
loss of well-defined facial contours.**
**in vitro test
SUBSTANTIATED RESULTS
Of the women who trialled FIRMING SERUM SUPREME:
Immediately
after application

Provides noticeably smooth, toned skin;contours instantly, without any uncomfortable sensation of tightness.

After 3 days of use

Feels like my skin has become revitalized.

After 2 weeks of use

I feel that my skin is tightened.

I feel that this serum helps firm the skin and promote increased suppleness.

After 4 weeks of use

Feels like my skin becomes rejuvenated.
Product tested: FIRMING SERUM SUPREME
Tested on 106 US women from Nov 2016–Jan 2017.