INFUSED WITH
RETINOL
In 2 weeks, wrinkles
Look reduced by
29%*
*Clinically tested by 34 women.

SUPREME IN ITS INGREDIENTS
Formidable in their power. Retinol. Easily utilized by skin. Stabilized, its potency preserved in a precious vessel.
Protected from light and air. Known to boost the production of hyaluronic acid. An ingredient so effective,
it is usually only available on prescription.
A force of nourishment. A force of radiance. A force of the sublime.
SUPREME IN ITS RESULTS. EXQUISITE IN ITS TEXTURE
Of the women who trialed Wrinkle Smoothing Serum Supreme:
AFTER 4 WEEKS' USE: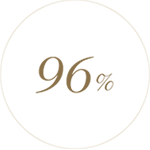 I feel my wrinkles have visibly reduced in quantity.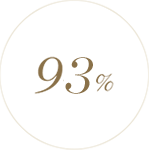 I feel the length of my wrinkles has become visibly reduced.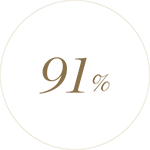 I feel the depth of my wrinkles has become visibly diminished.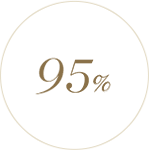 I feel the appearance of my deep set wrinkles has been diminished.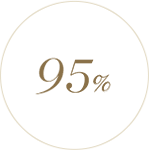 I feel the overall appearance of my wrinkles has been diminished.
(Common formulation for Japan and other countries & regions)
Test site: China
Period: September 14 to December 7, 2022
Subject: 111 females aged 34-55 years old
STEP.2
Dot beneath each eye. Lightly glide the middle and ring fingers from the inner corners up to the temples.
STEP.3
Take another small amount, and dot the serum between the brows and onto deeper wrinkles.
Gently massage the serum across frown lines and forehead lines.
STEP.4
Take a final small amount and dot onto smile lines and any lines above the top lip.
Spread out the serum in light, horizontal movements, while also moving slightly upward across the smile lines.