24-HOUR DEWY FINISH
RADIANT CREAM FOUNDATION N
(NEW)
Authentic radiance, perfected.
24-hour hydration* illuminates from within.
24-hour dewy finish lets
the light shine through.
Evens skin tone.
Imperfections appear less visible.
Flawlessness never looked so true.
*Clinically tested on 20 women.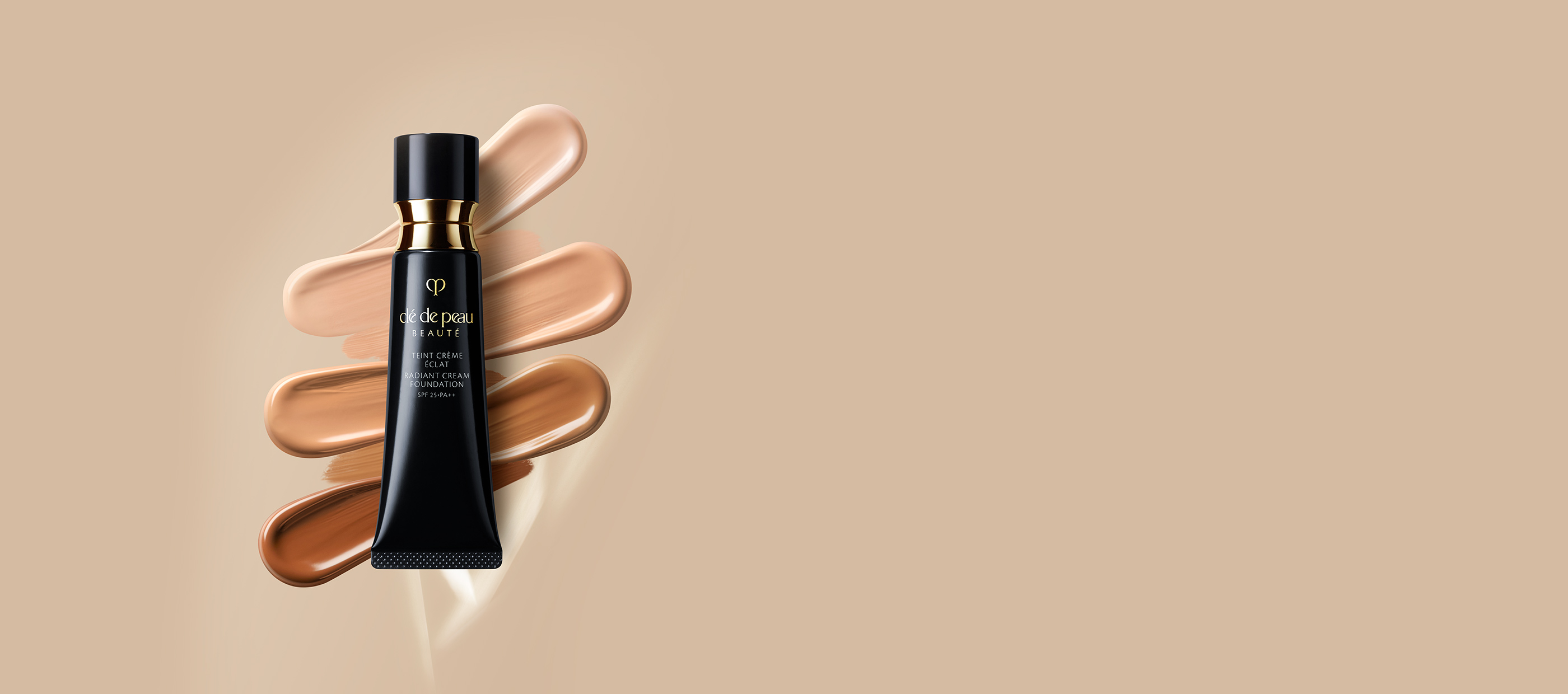 OUR EXPANDED
SHADE RANGE
The newly expanded foundation range
now includes 31 shades, from light to deep,
designed to meet diverse needs worldwide.
The shades were developed based
on the findings
of a global study of
more than 6,000 women.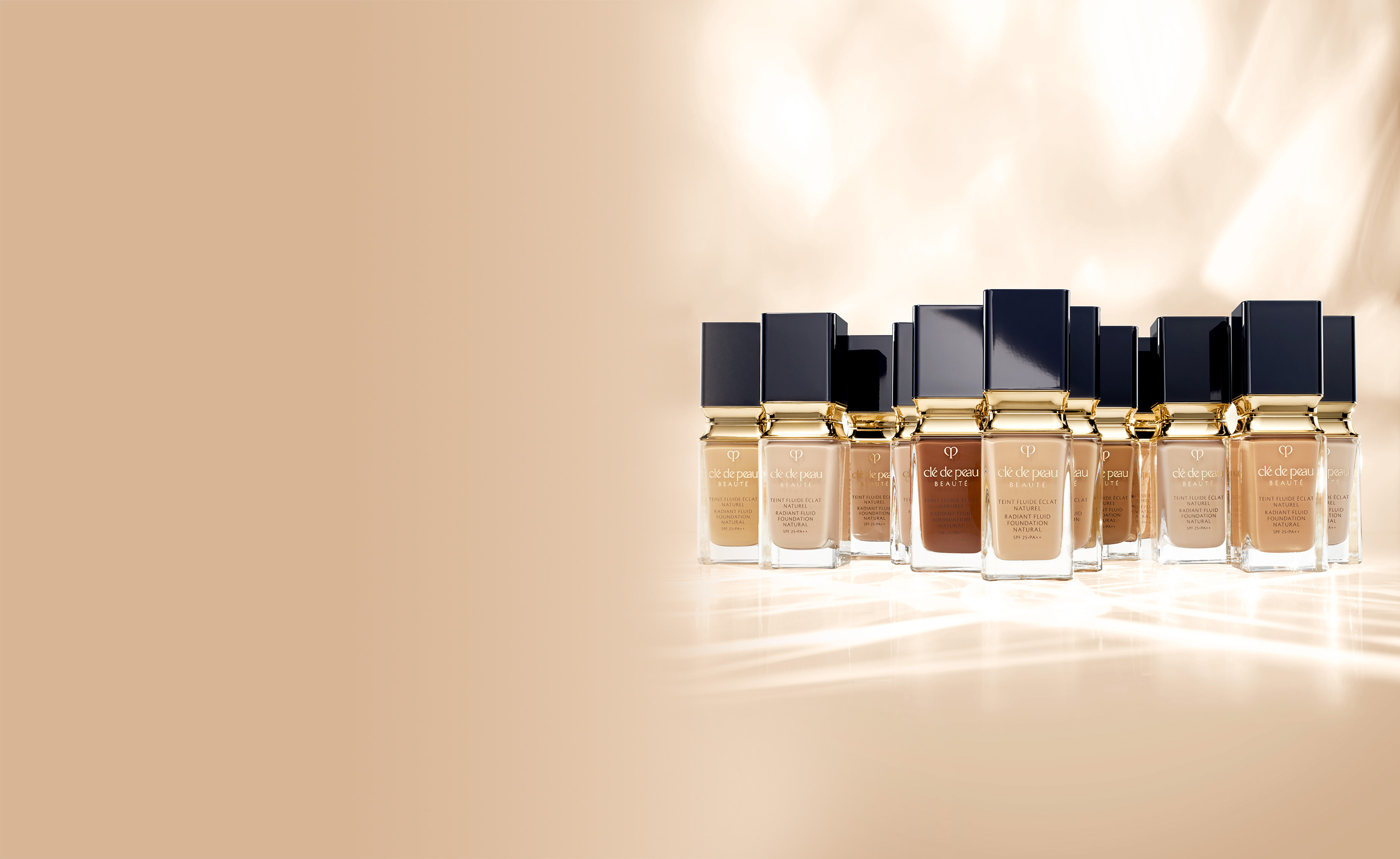 IN LIGHT OF PERFECTION
RADIANT FLUID FOUNDATION NATURAL
A 24-hour1 long-wearing foundation that keeps the skin moisturized for 12 hours,
leaving it radiant with a healthy, even glow.
RADIANT FLUID FOUNDATION MATTE
A 24-hour, long-wearing foundation
that imbues skin with long-lasting moisture
and cultivates a matte complexion draped
in a veil of illumination.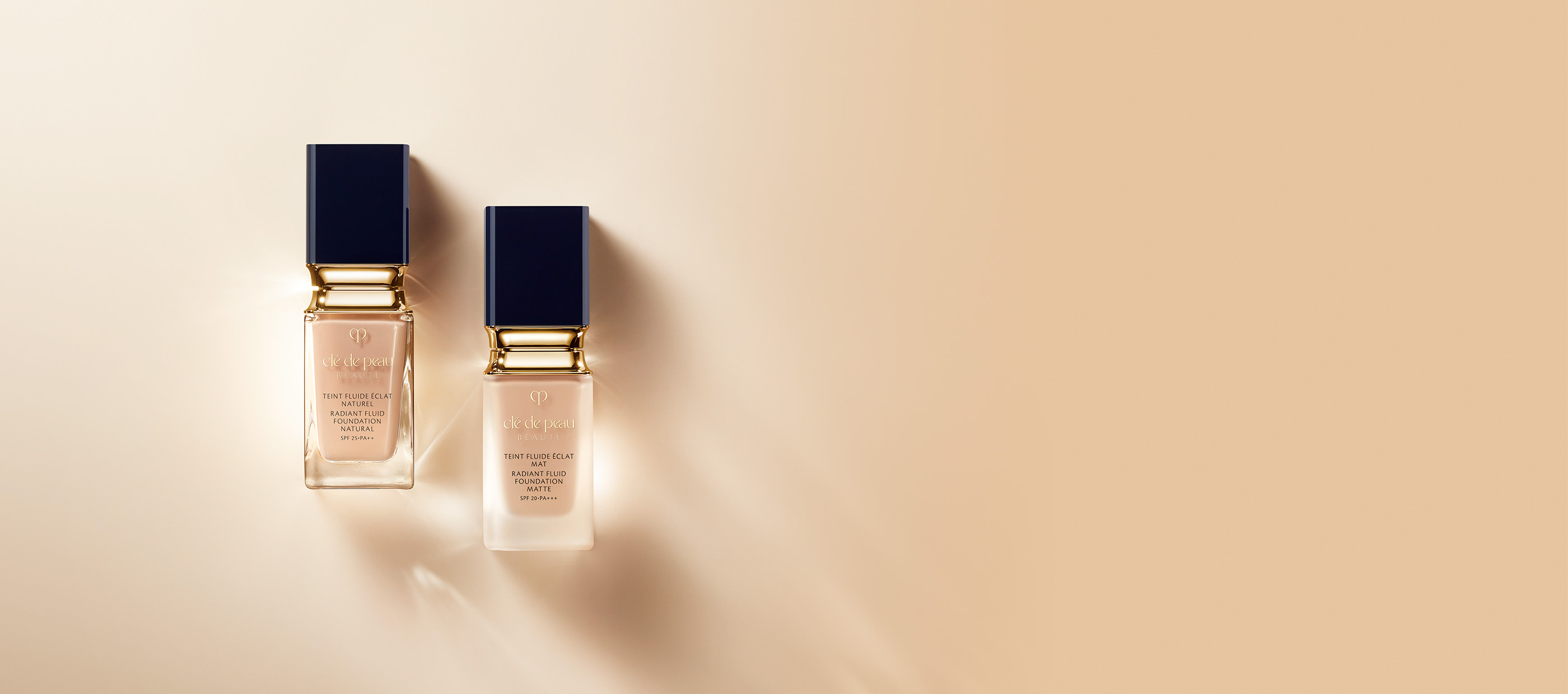 REVEAL. AMPLIFY.
RADIATE.
Inspired by the brilliance of a diamond,
new innovative optical-
formulation technology Light-Empowering Enhancer manipulates
how light interacts with skin.
FOUNDATION
FORMULAS AND
FINISHES
FOR
EVERY SKIN TYPE
Effortless perfection with every look.
FOUNDATION FINDER
Discover the perfect foundation to create
your ideal look.