A state-of-the-art foundation that creates a weightless, beautiful second skin finish.
This hybrid formulation that glides over skin and instantly transforms from a luxurious cream into a subtle, lightweight powder for unparalleled adherence.
Maintains a refined finish throughout the day while revealing a look of natural radiance.
Contains Illuminating Complex EX, a special combination of moisturizing ingredients that normalizes communication within skin based on Intuitive Skin Theory* and works to reduce the appearance of damage caused by environmental stress.
Features an advanced formulation that creates exceptional adherence with a second skin feel and enhances the natural beauty of skin.
Provides a soft focus, texture-perfecting effect that visually reduces the look of pores and unevenness for a smooth, flawless-looking skin.
Delivers an effortless application, weightless coverage and comfortable wear.
Reduces dullness and shininess caused by excess sebum to retain a refined finish all day.
Allows you to feel the moisturizing effect making your skin softness and smoothness.
Contains Chestnut Rosa Fruit Extract to defend against oxidation.*
Helps protect skin from UV rays.
NON-COMEDOGENIC.
DERMATOLOGIST-TESTED.
*in vitro test
Apply following skincare or the application of a pre-makeup base.
Using a dry sponge, sweep one-third of the sponge surface lightly across the foundation and apply foundation to one side of the face.
Gently glide the sponge from the center of the face outward. Apply in the same manner to the other side of the face.
For areas requiring greater coverage, pick up a small amount of foundation with the sponge and apply additional layers as needed using a gentle patting motion.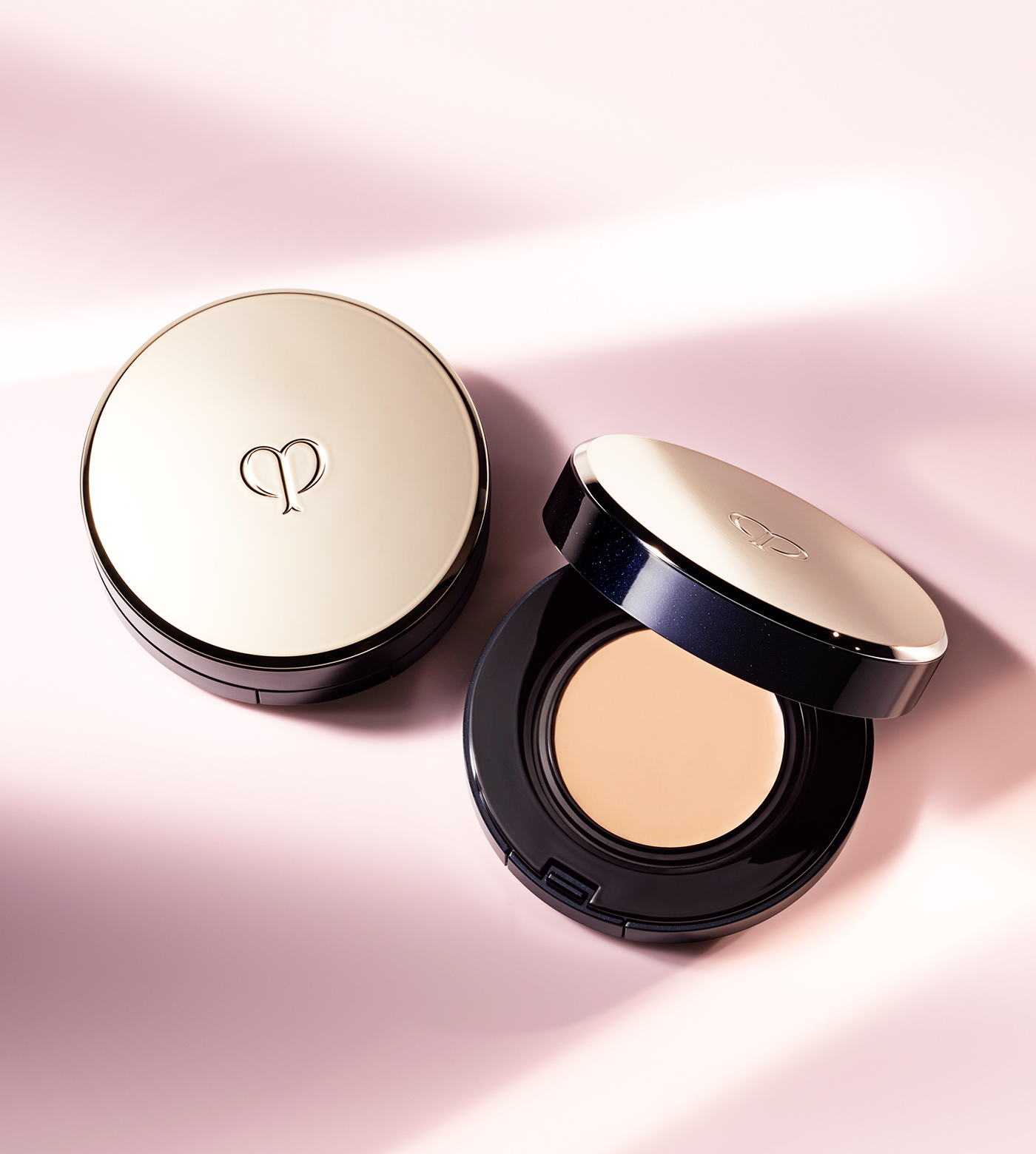 A new feeling. A new natural.
A remarkable cream to powder foundation that creates the look of beautifully
natural skin. Dewy, lustrous, glide-on to start;
transforming to a long-wearing matte finish that never looks heavy.
A refined look throughout the day.
Shine controlling, luminously sheer, naturally radiant.
The key to a new confidence, turned.
SUBSTANTIATED RESULTS
Of the women who trialed Radiant Cream to Powder Foundation:
Long-lasting wear while wearing this product*
Maintains a refined finish throughout the day.
IMPRESSION OF THE PRODUCT**
Said it has a smooth texture that glides over
skin luxuriously.

Said it provides a refined, semi-matte finish
while revealing skin's natural radiance and
beauty.

Said it makes skin feel comfortably smooth and
free from shininess or stickiness.

Said it makes uneven tones less visible.

Said it provides a finish with unparalleled
adherence and a weightless sensation.
*Tested in Korea and Canada by 30 Korean and 30 Hispanic women aged 20-35 between September-October 2017.
**Tested in Korea on 100 women aged 20-35 between October-November 2017.