Recommended Browsers
Desktop: Chrome v64.0 or later, Firefox v63.0 or later, Edge 17 or later, Safari v11.2 or later
Mobile: iPhone iOS11 or later, Safari v11.0 or later / Android OS6.0 or later, Chrome v60.0 or later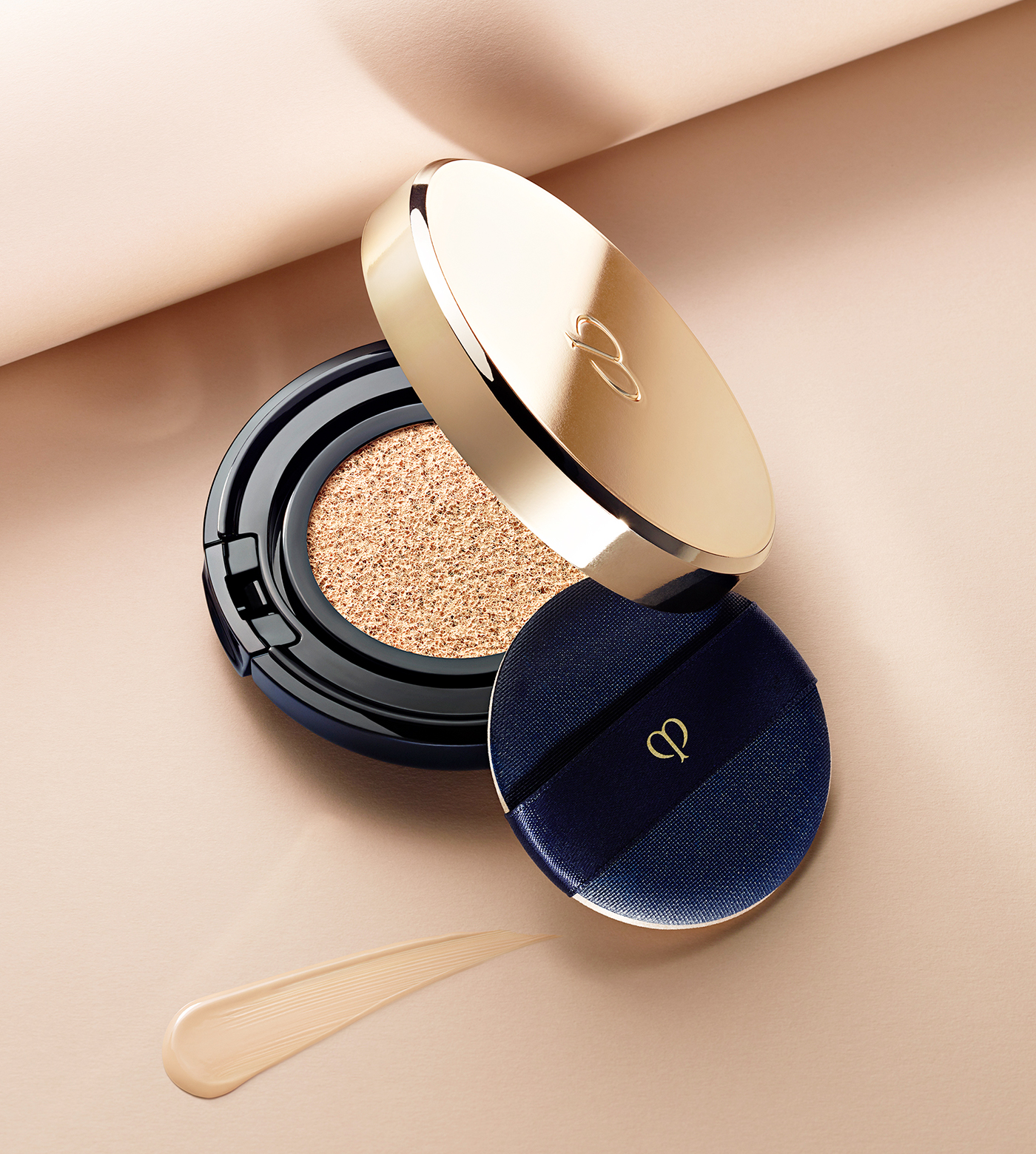 The key to hydrating perfection.
To a new generation of cushion foundation,
inspired by Clé de Peau Beauté's dedication
to cutting-edge skincare. Moisture-rich essence
combines with ultra-fine coverage for a finish so weightless.
So dewy. So hydrating, it brings a feeling of multi-level luminosity to skin.
SUBSTANTIATED RESULTS
Of the women who trialed
CUSHION FOUNDATION
IMMEDIATELY AFTER APPLICATION
Blends into the skin with a fresh,
hydrating texture.

Skin feels moisturized.

Provides a finish with fresh and
dewy luminosity.

Provides a finely
textured finish.

Provides a feeling of
weightless coverage.
Tested on 66 Asian women in Korea aged 20-39 between Dec 2017-Jan 2018.
AFTER 4 WEEKS' CONTINUOUS USE
- Increased hydration effect
- Improvement in the appearance of clarity, roughness and glow
Hydration effect test and Skin improvement effect test
tested on 32 Asian women in Korea aged 32-39 between
Dec 2017-Jan 2018.