2020.3.1
ESSENTIAL SKINCARE TRIAL SET
Discover Clé de Peau Beauté's enhanced routine to revitalize skin, each new day.
After cleansing, the serum, lotion and moisturizer steps are infused with Skin-Empowering
Illuminator : the ground-breaking complex that enhances Skin Intelligence. Strengthens the skin's
defenses. Supports its intuitive ability to self-replenish. A luxurious ritual, morning and night.
Enjoy balanced, incredibly smooth skin with a glow that evolves over time.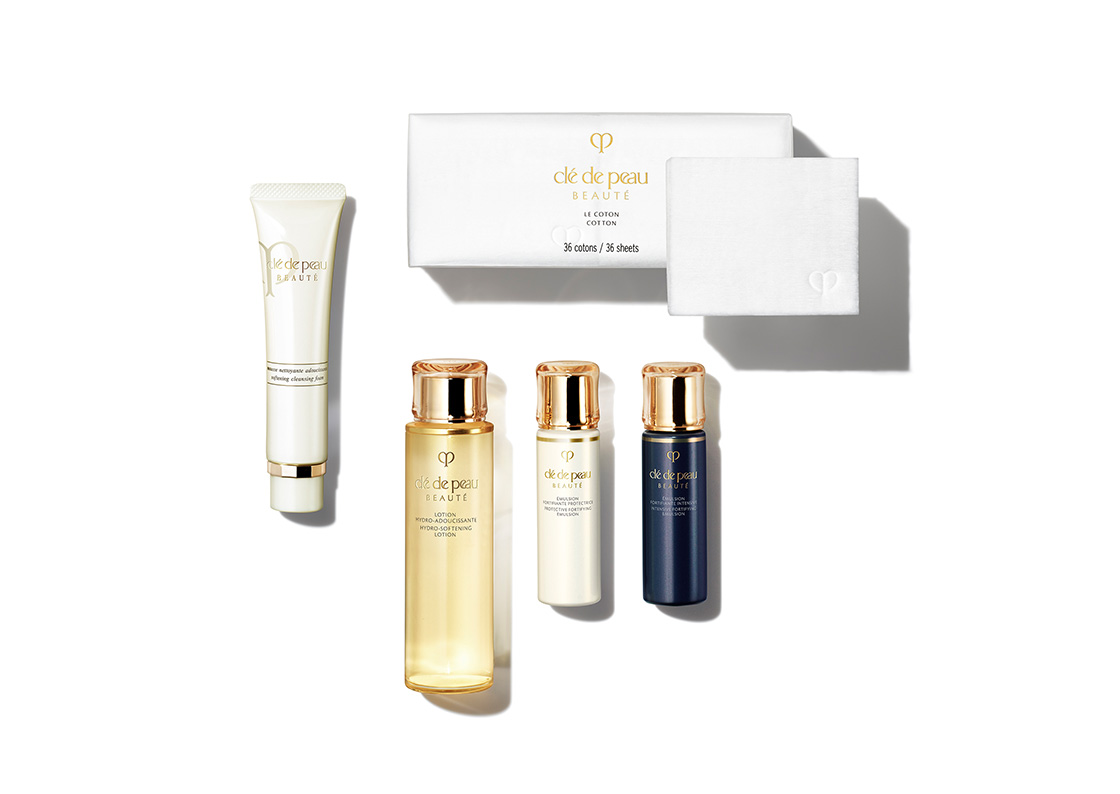 SET OPTIONS
CLEANSER *Choose one
SOFTENING CLEANSING FOAM S 35ml
CLARIFYING CLEANSING FOAM S 35ml
LOTION *Choose one
HYDRO-CLARIFYING LOTION N S 75mL
HYDRO-SOFTENING LOTION N S 75mL
DAY MOISTURIZER *Choose one
PROTECTIVE F EMULSION N S 30mL
PROTECTIVE F CREAM N S 15g
NIGHT MOISTURIZER *Choose one
INTENSIVE F EMULSION N S 30mL
INTENSIVE F CREAM N S 15g
COTTON
*Photo is a set example.
IDR 2,095,000
---
LAUNCH DATE
2020.3.1 *Limited number
NOTES
Limited number
Depending on the stock status, you may not be able to choose between two types of products. Please note.