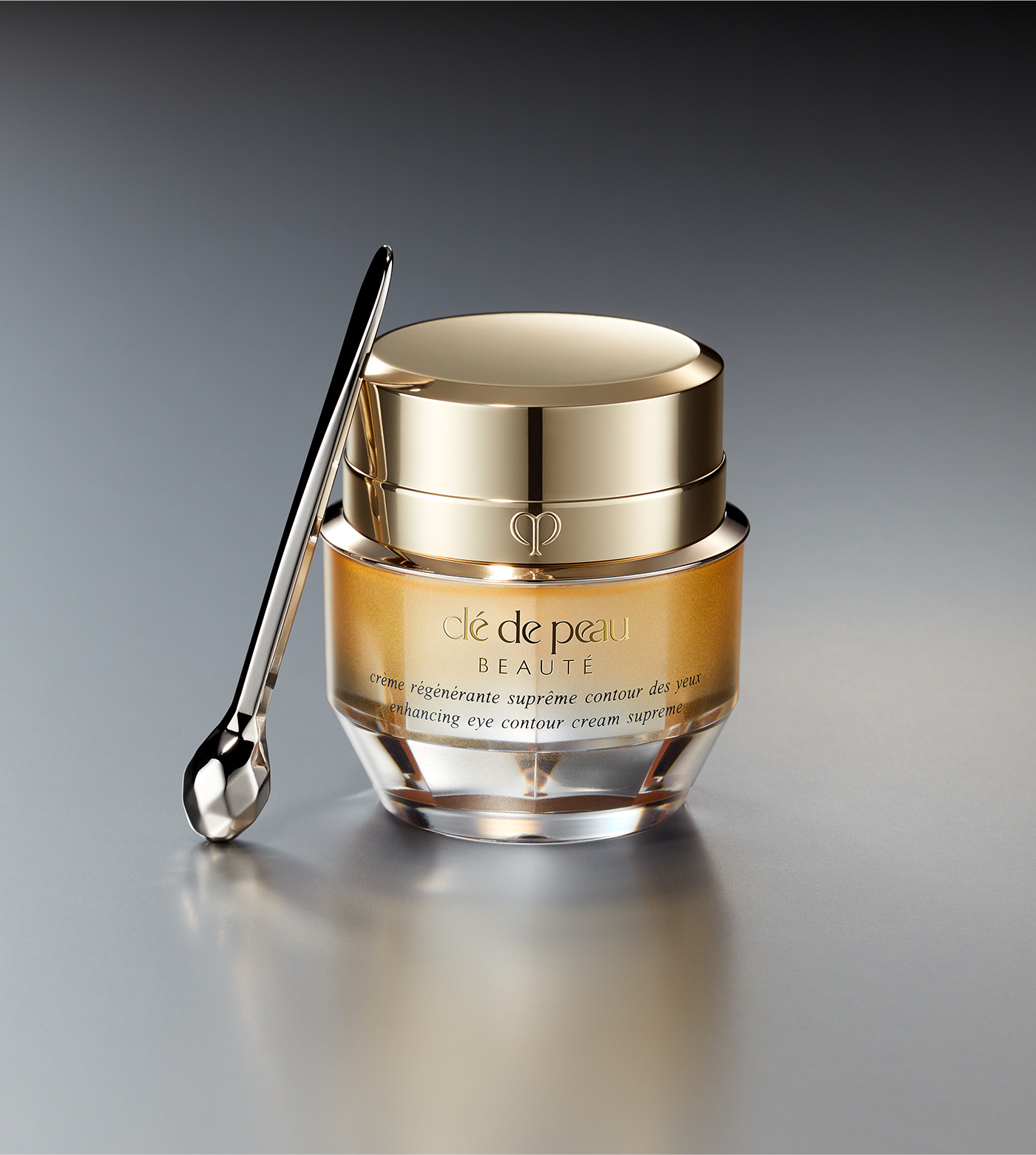 ENHANCING EYE CONTOUR CREAM SUPREME
Exquisite in texture. Luxurious, hydrating.
Skin feels plumper and firm from within.
A first-of-its-kind scientific approach that promotes a recontoured eye area and a more youthful, lifted eye look.
With continuous use, the appearance of wrinkles and drooping is visibly reduced. Eyes look brighter, more energized, wide awake.
Skin appears visibly plumper and firmer.
Infused with Iris Florentina Extract*, the result of a painstaking six-year cultivation and extraction process.
Its exceptionally precious essence helping to stimulate and revitalize skin.
Complemented by a massage routine that feels both invigorating and relaxing. A custom-designed tool, its many surfaces stimulating skin. Coated with platinum.
SUBSTANTIATED RESULTS
Supreme experience, impressive results. Of the women who trialed
the Enhancing Eye Contour Cream Supreme and Vitality-Enhancing Eye Mask
Supreme:
ENHANCING EYE CONTOUR CREAM SUPREME
AFTER 8 WEEKS
felt deep wrinkles around eyes have become
visibly reduced

felt bags under eyes have visibly reduced

felt contour of eyes looks clearly defined

felt shape of eyes is clearly defined and looks
recontoured

felt the dark circles with an undertone
have reduced

felt skin is deeply moisturized
Tested in Korea by 104 Asian women aged 40 to 63, February - April 2018.